EQ Flapless Dressage Saddle with Removable Skinny Flaps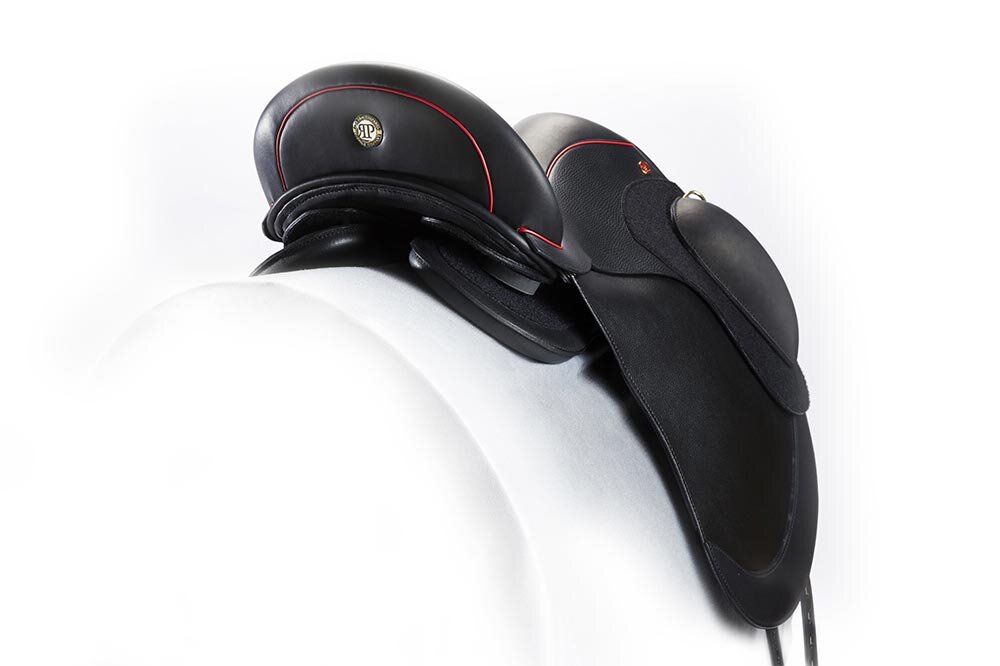 EQ Flapless Dressage Saddle with Removable Skinny Flaps
The EQ Flapless Dressage Saddle is designed to accept a removable flap.
Ride flapless, for the ultimate feel and connection to your horse, or snap on the flap to be competition-legal. Most riders prefer our Skinny Flap, which adds almost no bulk at all, and does not distort the feel.
This package includes a Tribute Flapless Dressage Saddle with Removable Skinny Flap, panels and discs, saddle pad, and adjusting tools. The only cost - paid up front - is the freight for shipping the saddle and accessories you'd like to try.
Adding this saddle to your cart gets you a two-week test; during this time, we authorize but do not charge your card. At the end of two weeks, you may buy the saddle by telling us to process your order; you may return it for no cost at all, or you may extend your trial interval by renting by the week.
For full details on this program, or our other innovative and customer-friendly programs, please contact us.
Please note: Many of the saddles in our inventory have been ordered with the most common upgrades. This means the prices on saddles we have in stock will vary and may be higher than the base prices on our web site. If you have a fixed budget, be sure to let us know so that we can find you the saddle you want at the price you need.
You Might Also Like