EQ Flapless Dressage Saddle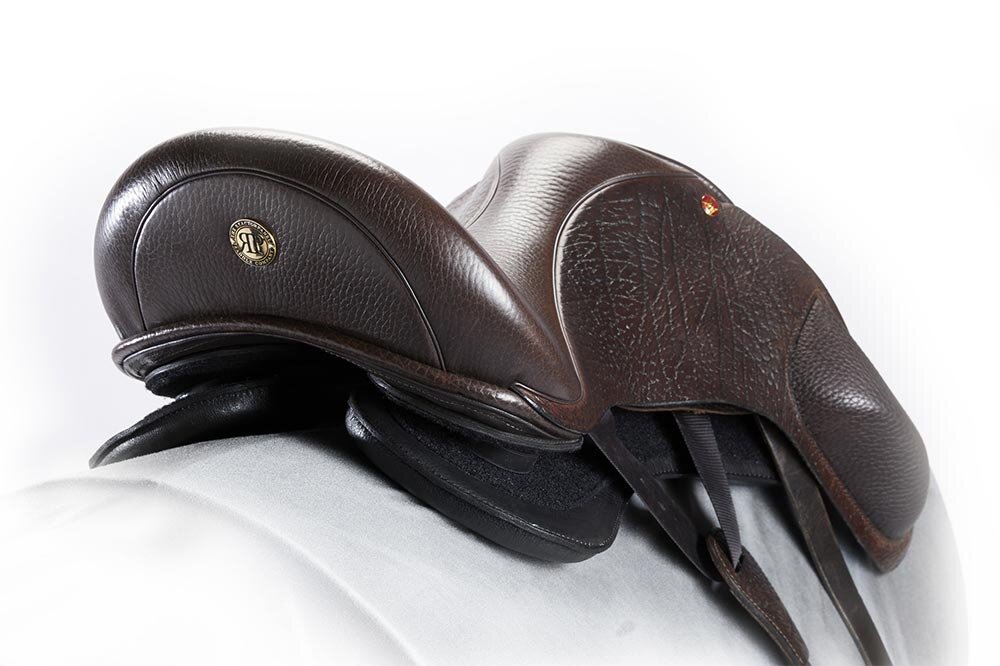 EQ Flapless Dressage Saddle
Trainers, competitive amateurs and classical dressage riders all agree: the EQ Flapless Dressage saddle provides an unprecedented ride. Experience the ultimate in closeness, connection, and harmony with your horse by test riding this saddle. Expect to feel a sense of connection like never before, with immediate response to your lightest aid. Prepare to be blown away: After three months, 98.5% of riders who buy it report that they are as or more satisfied than they expected to be.
Saddles are custom-sized and selected specifically for you and your horse, starting with digital angle measurements of critical areas of your horse's back, which are matched to the angles in our saddle trees. We have the formula to get a great fit!
Our basic testing package includes an EQ flapless dressage saddle with everything you need to use it. The only cost - paid up front - is the freight for shipping the saddle and accessories you'd like to try.
Fit it yourself with our robust 24-7 Remote Fitting Service over a video/phone link, or ask us for a certified fitter or fitting center located throughout the USA.
Adding this saddle to your cart gets you a two-week test. At the end of two weeks, you may buy the saddle by telling us to process your order; you may return it for no cost at all, or you may extend your trial interval by renting the saddle for an additional two weeks.
For full details on this program, or our other innovative and customer-friendly programs, please contact us.
Please note: Many of the saddles in our inventory have been ordered with the most common upgrades. This means the prices on saddles we have in stock will vary and may be higher than the base prices on our web site. If you have a fixed budget, be sure to let us know so that we can find you the saddle you want at the price you need.
You Might Also Like