EQ Flapless Block Tester Dressage Saddle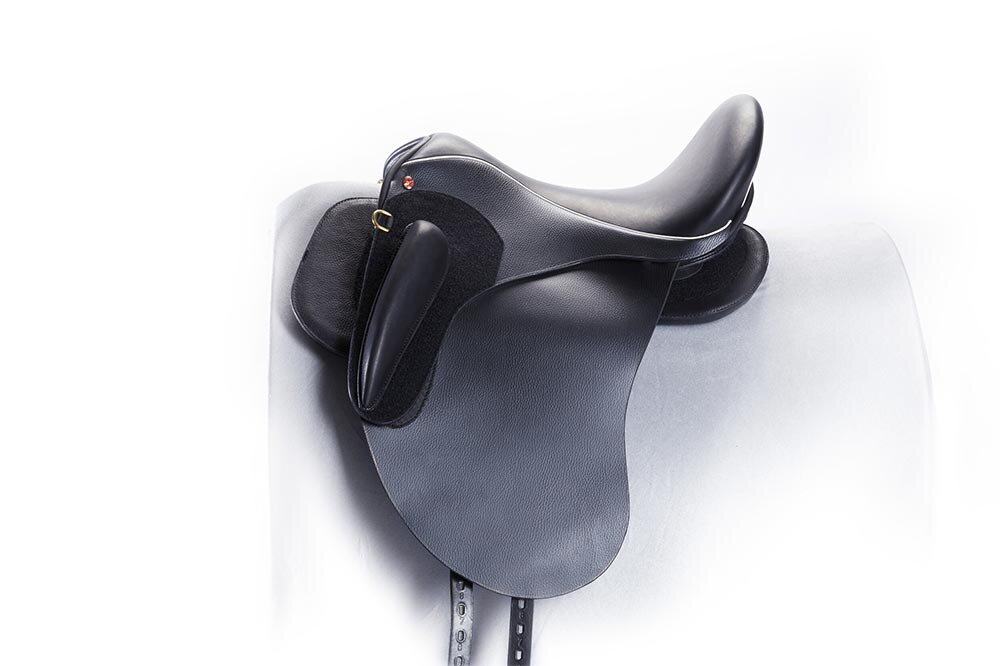 EQ Flapless Block Tester Dressage Saddle
We believe that there's no such thing as "one size fits all", whether we're talking horses, or riders. The BlockTester version of our Flapless Dressage Saddle gives you a swath of loop velcro and a kit of thigh blocks so you can choose the shape, size, and position that will support your leg while you ride — NOT block it.
Once you've found the right shape that gives your leg perfect support, fasten it onto the velcro patch. Some riders purchase this version due to its extraordinary flexibility. Others use the Block Tester to find the ideal block shape and position, then use that experience to order a saddle with a custom block that is fixed onto the saddle in the exact same shape and position.
Thigh blocks are stocked in five different shapes. Additional or custom shapes are possibilities.
You Might Also Like